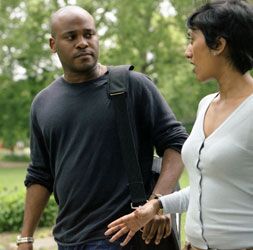 The process of divorce — legally ending a marriage — is only more complicated if the parties are in conflict. If you and your spouse agree about the terms of your divorce, proceeding with an uncontested divorce is an excellent option.
Explore the possibilities at the law firm of Ronald L. Bell & Associates P.C. An Illinois firm based in Libertyville, we represent clients throughout northern Illinois as they seek to minimize the emotional toll, hardship and length of their divorce.
The Basics Of Uncontested Divorce
During divorce, many issues must be resolved either on your own or through court intervention. These issues include child custody, visitation, child support, spousal support and property division. We assist clients who can work out these issues with their spouse.
This type of divorce is simpler and can be more rewarding to everyone involved. Libertyville uncontested divorce attorney Ronald Bell prepares all the documents according to the agreement you reach with your spouse. We file the paperwork and ensure the process is completed accurately and quickly.
Hopefully, by choosing uncontested divorce, you can avoid costs of court hearings and trial. If you find that your agreement falls through, we can help you find common ground or guide you through mediation to get back on track. In some cases, disputes arise and the divorce becomes contested. Our practice is broad and encompasses all scenarios, whatever turn the case takes.
Family Law Representation Since 1980 — Lake County Divorce Agreement Attorney Serving All Surrounding Counties
Choose Ronald L. Bell & Associates P.C. to help you obtain an honorable end to your marriage.
We offer informative strategy sessions to meet your needs. Schedule your strategy session with lawyer Ronald Bell by calling us at 847-495-6000. You can also fill out our online contact form. Offsite, evening and weekend times are available.
Credit cards accepted.