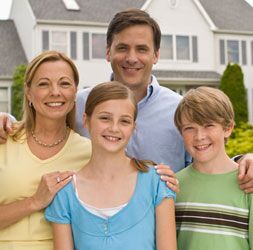 From our office in Libertyville, the law firm of Ronald L. Bell & Associates P.C. represents individuals and families throughout Lake County and northern Illinois. We are a multi-practice litigation firm with a strong emphasis on family law matters.
Our family law practice encompasses the following areas:
Divorce And Related Services
There are many options available when the end of a marriage is in sight. Depending on your circumstances, resolving your case may involve significant collaboration between you and your spouse, or it may lead to disagreements requiring court intervention. Your interests are of paramount concern to us, and we will provide the counsel and advocacy you need to choose the option best. Learn more about our divorce practice and other ways we help all clients:
Financial Matters
Family law matters nearly always involve money. If a couple divorces, they must split their assets and debts, which can be complex. If children are involved in a relationship or marriage, it takes money to support them. Tell us what financial problems or concerns prompted you to seek our assistance, and we will make sure we take aggressive action to pursue your objectives. The following links provide more information about the various financial issues arising for our clients:
Children
Above all, children come first. We know that, and we make sure our clients know the depth of our commitment to doing what is best for their children. Learn more about your rights and obligations below:
Other Family Law Issues
Call Today — Lake County Marriage Dissolution Lawyer Serving All Surrounding Counties
Schedule your strategy session with attorney Ronald Bell by calling 847-495-6000. You can also fill out our online contact form. Offsite, evening and weekend times are available.
Credit cards are accepted.