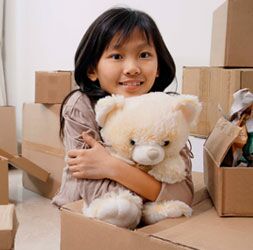 When acting in the best interest of a child in an Illinois child custody and visitation determination, the court may order supervised visits in cases where alcohol or substance abuse is a problem or if there are allegations of abuse or domestic violence.
Supervised visitation allows parents to maintain contact with a child under the supervision of another individual, such as a family member or a social worker while ensuring the child's comfort and safety. Supervision may be ordered on a temporary or indefinite basis, usually until the parent's fitness for child custody can be determined.
If there are allegations of abuse or domestic violence for example, a judge may order that visits with the accused parent be supervised until an investigation is complete in order to make an informed decision regarding ongoing custody and visitation. If substance abuse is a problem, supervised or restricted visits may be ordered, (Section 603.10) until there is evidence of a positive change in circumstances, such as a parent's successful completion of a drug and alcohol treatment program.
Court Ordered custody and visitation arrangements remain in place until a parent requests a modification of the orders. A parent who has been limited to supervised visitation or restricted visitation will be asked to demonstrate that there has, indeed, been a change in circumstances showing a parent's suitability to care for the child in an unsupervised setting.
Illinois Child Custody & Visitation Attorney
Decades of experience with Child Custody and Court Ordered Supervised Visitation Matters
If you have questions regarding Illinois child custody and visitation (Illinois parenting time), contact the Illinois Family Law offices of Ronald L. Bell for more information today at 847-495-6000.